If you would like to discuss Equine Chiropractic please feel free to use the toll free number 1-866-horsfix. There is no Charge for this.
Chiropractic Care ranges between $150-$250, depending on location & number of horses. Travel and lodging may require additional fees.
*Chiropractic Care can be provided if your horse's Veterinarian has deemed this type of care appropriate for your horse

Acupuncture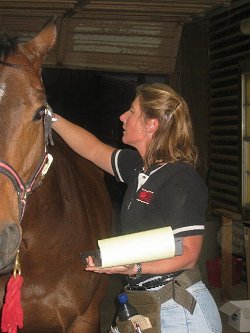 Dr. Darcy Quam is Board Certified in Animal Acupuncture and Licensed in Texas and California. Acupuncture treatments range from $85.00 to $125.00 per session.
Dr. Quam can be reached at Quam Animal Acupuncture.
830-456-9407
E-mail at
ptdvm@ktc.com


Lectures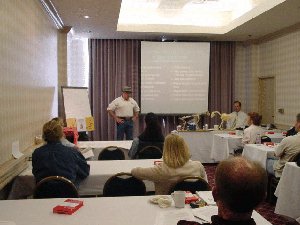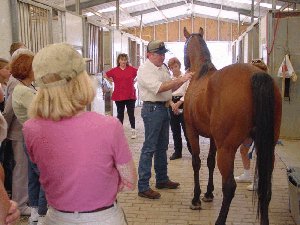 Dr. Hoppe is available for public speaking engagements.